Our team has been hard at work making Discover better. Discover now has a MaxDiff Simulator, a powerful TURF analysis tool for MaxDiff, and the ability to export your survey to PDF.
MaxDiff Simulator
The new MaxDiff Simulator in Discover makes it easy to see how respondents would choose from a set of items that you specify. You can also segment and weight your results by answers to other questions in the survey or by merging additional data you've collected elsewhere. Download the chart to share with clients, or export the table to use in Excel.
Want to see how the new MaxDiff Simulator works? See our MaxDiff Simulator video.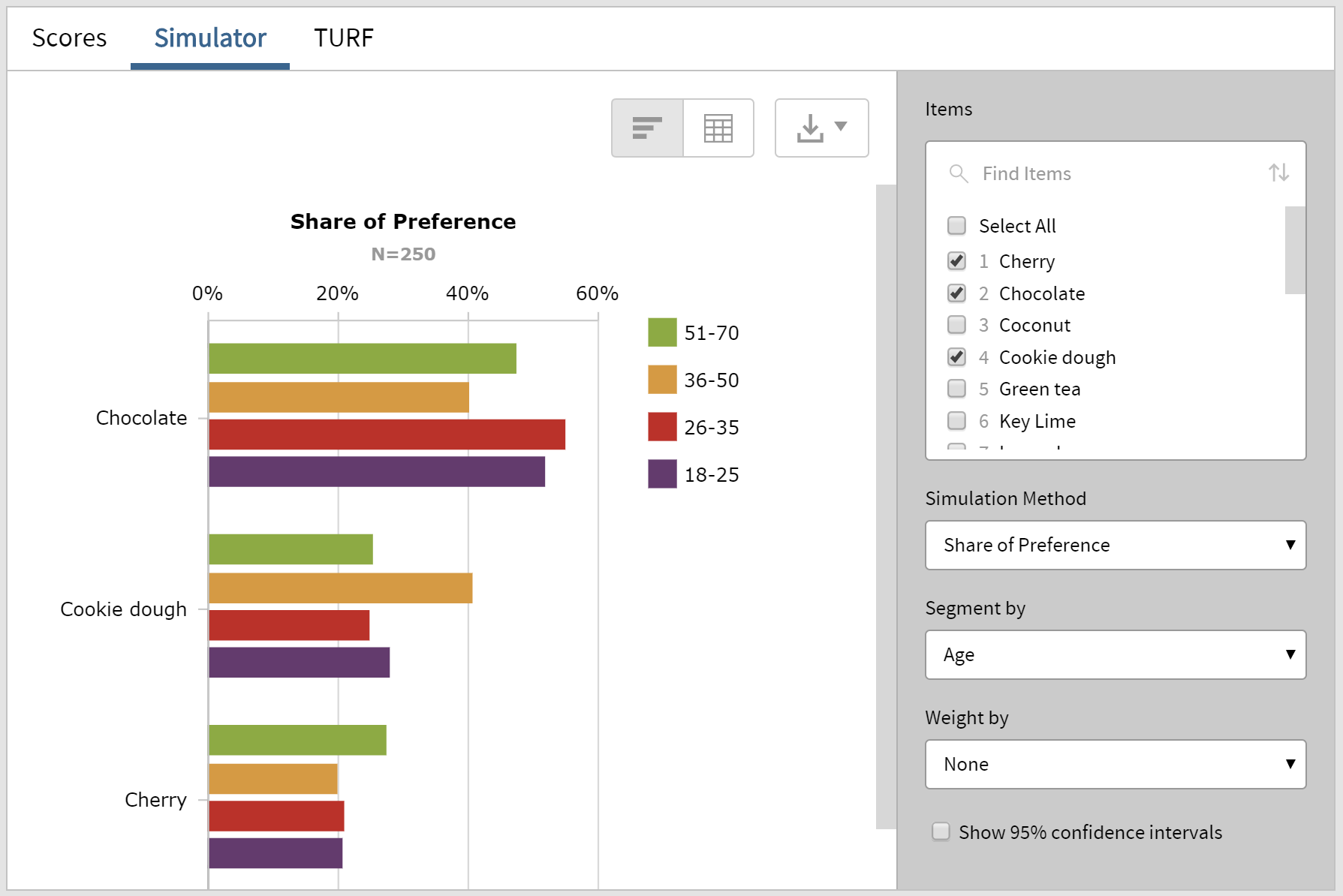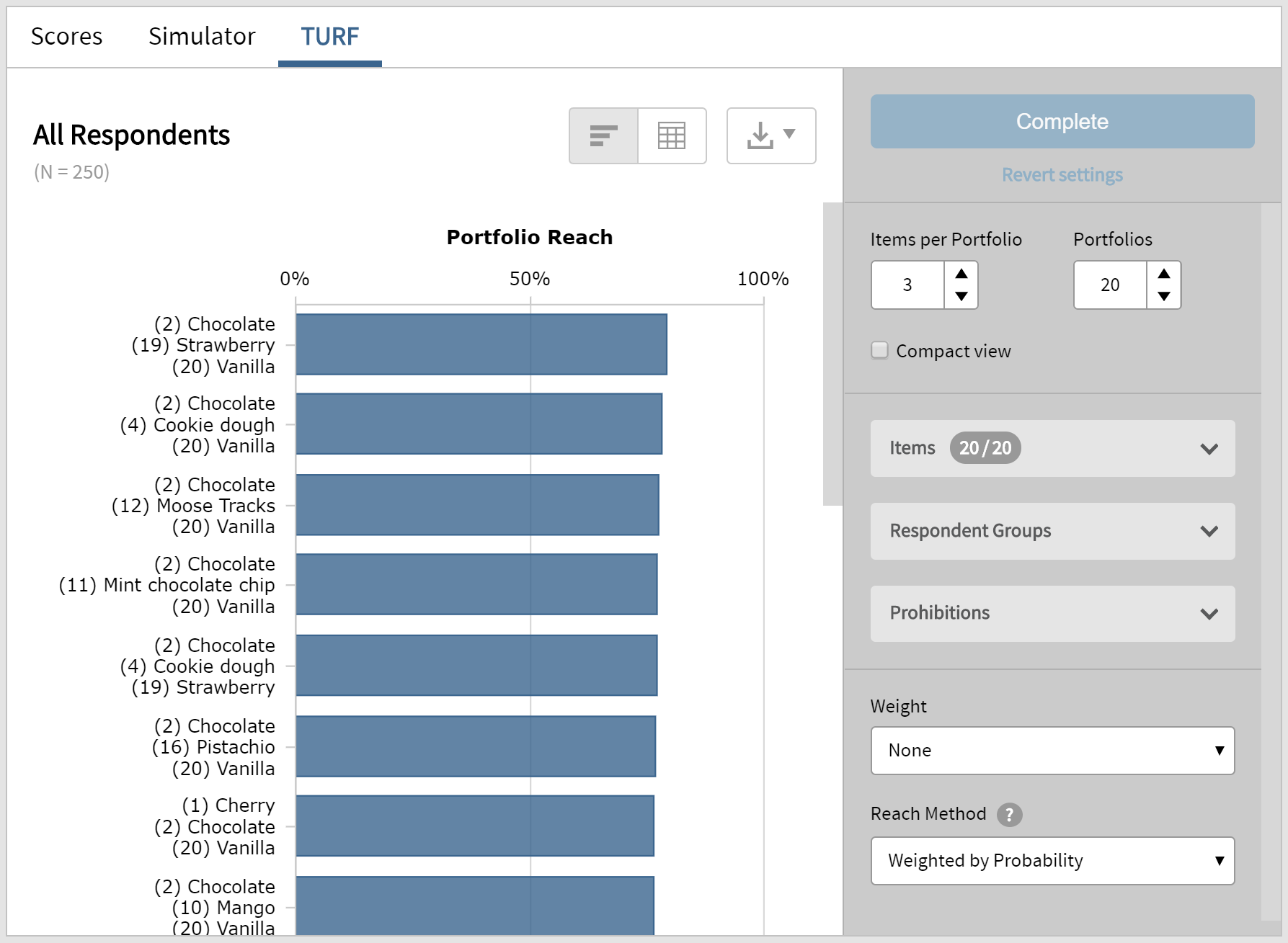 TURF Analysis
Want to know which combination of MaxDiff items best reaches or motivates your respondents? TURF optimization may be the right approach. TURF stands for "total unduplicated reach and frequency." It is an optimization approach for finding a subset of items that "reaches" the maximum number of respondents possible.
Check out our TURF Analysis video. To learn more about TURF see our "Do you TURF?" webinar.
Export to PDF
Need someone to review your survey text? You can now export your survey to a PDF file. It's easy, go to "Questions" and then click on the printer icon in the top right hand corner.